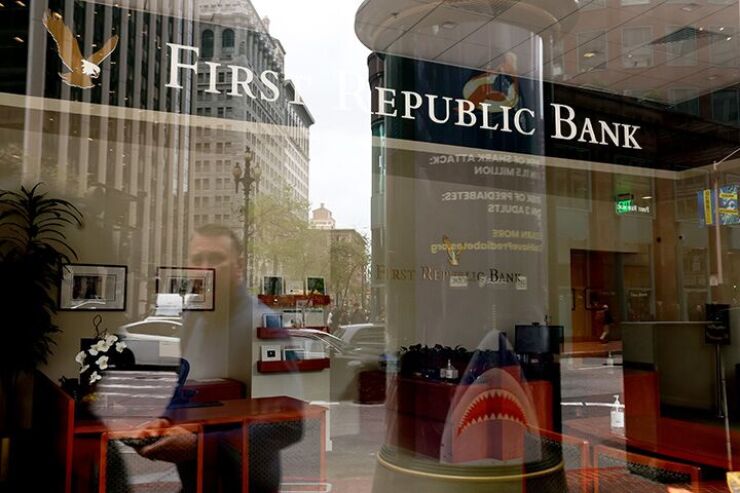 JPMorgan Chase plans to close 21 First Republic Bank branches by the end of the year, representing about a fourth of the locations the Wall Street giant acquired in its takeover of the failed California lender.
The locations being shuttered are spread across eight U.S. states, according to a spokesperson for New York-based JPMorgan. The bank took over 84 First Republic branches when it bought San Francisco-based First Republic a month ago.
"These locations have relatively low transaction volumes and are generally within a short drive from another First Republic office," the JPMorgan spokesperson said in an emailed statement. "Clients should expect to continue to receive the same level of service with seamless access to their money."
The closures will affect about 100 employees, who will be offered six-month transition assignments before becoming eligible to apply for other roles at JPMorgan, Reuters reported earlier Thursday. The announcement comes a week after the bank notified nearly 1,000 First Republic employees that they wouldn't be given jobs — even temporarily — at the combined company.
JPMorgan beat out rivals in a government-led auction for First Republic. As part of its winning bid, JPMorgan acquired about $173 billion of First Republic's loans, $30 billion of securities and $92 billion in deposits. First Republic was the second-biggest bank failure in U.S. history, and the fourth regional lender to collapse since early March.