Meet The New Agency SEO Template From The Avada Team
Sed ut perspiciatis unde omnis iste natus error sit voluptatem accusantium doloremque laudantium.
See Our Top Notch Services
Sed ut perspiciatis unde omnis iste natus error sit voluptatem accusantium doloremque laudantium.
Our Work
Sed ut perspiciatis unde omnis iste natus error sit voluptatem accusantium doloremque laudantium.
Sed ut perspiciatis unde omnis iste natus error sit voluptatem accusantium doloremque laudantium.
Standard
5 Projects
5 GB Storage
Unlimited Users
Premium
10 Projects
15 GB Storage
Unlimited Users
Professional
15 Projects
30 GB Storage
Unlimited Users
Extreme
Unlimited Projects
Unlimited Storage
Unlimited Users
Our News
Sed ut perspiciatis unde omnis iste natus error sit voluptatem accusantium doloremque laudantium.
unitedbrokersinc_m7cmpd
The Department of Housing and Urban Development on Thursday extended bans on single-family foreclosures and evictions one month to March 31 at the direction of the Biden administration. "President Biden asked the Department of Housing and Urban Development to consider an immediate extension of eviction and foreclosure moratoriums on federally-backed single-family mortgages. In order to provide much-needed economic relief and support to working families, HUD has implemented the President's requests," HUD's Acting Secretary Matthew Ammon said in a press release issued Thursday. The extension of the ban on foreclosures for Federal Housing Administration and Public and Indian Housing loans to March 31 fulfilled expectations that government housing agencies would generally expand the scope of consumer housing relief amid the transition in Washington to Democratic leadership. The U.S. Department of Agriculture, for example, also has extended its ban. Just prior to the inauguration, the Federal Housing Finance Agency extended its single-family foreclosure and eviction deadline from Jan. 31 to Feb. 28, and will likely extend them further. Moves at individual agencies are likely stop-gap measures as the Biden administration's $1.9 trillion stimulus plan proposes to extend the bans and allow forbearance through Sept. 30. The administration's plan and the foreclosure and eviction bans have gotten mixed reviews from the industry. Data provider CoreLogic on Tuesday credited the more than 20-year low in the vacancy rates in single-family homes with helping to "maintain stability for rent prices despite economic challenges." Those low vacancy rates stem largely from the eviction ban. In contrast, Richard Kruse, principal at distressed asset manager Gryphon USA, said in a press release issued Monday that he is concerned about the backlog and runup in costs resulting from the eviction ban. Kruse expressed concern that the stimulus plan might not cover its costs, although he noted that the number is "hard to quantify." National Council of State Housing Agencies estimates suggest tenants in the larger rental market had between $34 billion and $70 billion in past-due rents as of Dec. 31. The plan as outlined on Jan. 14 would allocate $30 billion in rental assistance, Kruse noted. "At a maximum, billions in newly printed money pays some back rent and pays some delinquent utilities," Kruse said. "Tenants are still behind, landlords are potentially still behind, and there is still no plan for what happens next." Some political consultants expect the final form of the stimulus package could move the end date for foreclosure and eviction bans up a few months. "Keep in mind that this is a starting point that will be negotiated in Congress. I doubt that the rent relief will be negotiated down in this environment, but the moratoriums could be pared back to say the end of June," said Tim Rood, head of industry relations at SitusAMC, in a report posted online Thursday."The topic likely will be heavily debated."
unitedbrokersinc_m7cmpd
Home Point Capital's initial public offering could raise over $301 million for the sellers if the transaction goes off in the expected price range. The Ann Arbor, Mich.-based company updated its Security and Exchange Commission filing to detail the sale of 12.5 million shares, plus an additional 1.875 million share underwriters' option to be priced between $19 and $21 per share. However the last two companies to go the IPO route, Rocket Cos. and Guild Holdings, both downsized and cut their per-share prices. UWM Holdings, which started trading on Friday morning, went public via a merger with special purpose acquisition company Gores Holdings IV and assumed its stock valuation when that deal closed. Home Point will not receive any proceeds from the IPO. After the deal is completed, entities affiliated with Stone Point Capital, will receive the majority of the proceeds. Currently they own 94% of Home Point's equity. After the IPO, they will control 88.4% of the voting equity (87% if underwriters' option is exercised). Willie Newman, the company's president and CEO, is scheduled to sell 185,966 of the nearly 2.09 million shares he owns of Home Point.Andrew Bon Salle, who just joined Home Point as its chairman from his former role heading up Fannie Mae's single-family business, is selling 12,000 shares of his 134,818-share stake in the company. The prospectus lists Bon Salle as the company's executive chairman; there is a consulting agreement between him and Home Point through Dec. 31, 2022, with automatic one-year renewals. Bon Salle will receive a $500,000 annual consulting fee, plus will be eligible for an annual bonus based on performance targets. After going public, Home Point will set aside 6.94 million shares for future issuance under the 2021 Incentive Plan and 1.39 million shares of common stock to be issued as part of the 2021 Employee Stock Purchase Plan. Home Point also recently had a successful debt sale. On Jan. 19, Home Point closed a $550 million senior notes offering (upsized from the announced $500 million). The notes are due in 2026 and have a 5% interest rate. Up to 50% of the proceeds were used to fund a distribution to the company's current owners, with the rest to repay any outstanding amount on its mortgage servicing rights facility.
unitedbrokersinc_m7cmpd
Ally Financial, which was spun off from General Motors in 2006, has long wanted to reduce its heavy reliance on the auto finance business. The Detroit-based company hit some bumps along the way. In 2019, Ally ended a credit card partnership with TD Bank. Last summer, its $2.7 billion deal to buy a subprime card issuer was terminated amid the economic impacts of the COVID-19 pandemic. But Ally, which operates a digital-only bank with deposits of $137 billion, is starting to gain some traction in two fledgling lending segments — mortgages and unsecured consumer loans. Last year, Ally originated $4.7 billion in home loans, which was up 74% from 2019. The mortgage unit, which seeks to appeal to home buyers who want an online borrowing experience, reported pretax income of $53 million in 2020, up from $40 million the previous year. Meanwhile, the unsecured lending segment had full-year loan origination volume of $503 million, which was up 75% from 2019. While the business is not yet profitable, Chief Financial Officer Jennifer LaClair said that is largely because new accounting rules require lenders to reserve for losses over the life of a loan, which makes it harder to achieve profitability during a period of rapid growth. Ally's digital brokerage platform, a third prong of the firm's diversification strategy, has also shown strong customer growth, though its bottom line has been hurt by the rise of free online trading. In an interview Friday, LaClair attributed the rapid growth of new consumer products largely to Ally's 11-year-old digital bank, which she said offers depositors a gateway to additional offerings. Existing depositors account for more than half of Ally's new mortgage volumes, and the same pattern holds for its new brokerage account holders. "Our new businesses are scaling because of existing customers," LaClair said in remarks that followed the company's fourth-quarter earnings report. "We've been able to do that very efficiently through the digital deposit platform, and to the extent we can leverage that as a gateway, we have an incredibly low cost of acquisition for these other products." To be sure, Ally remains heavily dependent on auto loans, which account for around 60% of the company's $176 billion of assets. Last year, residential mortgages and unsecured consumer loans made up about 9% of the balance sheet. LaClair said Friday that she sees a clear path for Ally to quadruple its unsecured consumer loans, to $2 billion a year. The business segment, known as Ally Lending, grew out of the company's $190 million acquisition of Health Credit Services in 2019. It offers point-of-sale loans in partnership with health care providers, home improvement contractors and retailers. Loans for home improvement projects have gotten a boost from changes in consumer spending patterns during the pandemic. The home loan business, known as Ally Home, grew out of a partnership with the digital mortgage firm Better.com. Ally's return to the mortgage business came several years after the demise of Residential Capital, a subprime mortgage unit of GMAC, as Ally was formerly known, which lost $9.2 billion between 2007 and 2009 and was later liquidated. Still, it was the traditional auto lending business that drove profits in the fourth quarter of 2020. Ally reported net income of $687 million, up 82% from a year earlier, thanks both to a smaller provision for credit losses and higher revenue. Ally has benefited from strong consumer demand for cars during the pandemic, which has propelled loan volumes and bolstered used-car prices, reducing the size of losses when loans go bad.
What Our Clients Say
Ability proceeds from a fusion of skills, knowledge, understanding and imagination, consolidated by experience.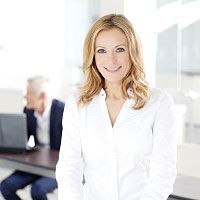 Beauty is when you can appreciate yourself. When you love yourself, that's when you're most beautiful.