Meet The New Agency SEO Template From The Avada Team
Sed ut perspiciatis unde omnis iste natus error sit voluptatem accusantium doloremque laudantium.
See Our Top Notch Services
Sed ut perspiciatis unde omnis iste natus error sit voluptatem accusantium doloremque laudantium.
Our Work
Sed ut perspiciatis unde omnis iste natus error sit voluptatem accusantium doloremque laudantium.
Sed ut perspiciatis unde omnis iste natus error sit voluptatem accusantium doloremque laudantium.
Standard
5 Projects
5 GB Storage
Unlimited Users
Premium
10 Projects
15 GB Storage
Unlimited Users
Professional
15 Projects
30 GB Storage
Unlimited Users
Extreme
Unlimited Projects
Unlimited Storage
Unlimited Users
Our News
Sed ut perspiciatis unde omnis iste natus error sit voluptatem accusantium doloremque laudantium.
unitedbrokersinc_m7cmpd
The performance of securitized loans backed by self-storage properties has carried well during the COVID-19 outbreak, which otherwise has caused problems for other major sectors of commercial mortgage-backed securities including hotel/hospitality and flexible office space. In researching September trustee remittance reports, Trepp CMBS research found only three of 1,700 self-storage commercial mortgages in deals tracked by the firm were marked delinquent as of September, for a "negligible" delinquency rate of just 0.14% among those $16 billion in loans. (The largest of these delinquent loans — a $14.7 million mortgage for a 433,350 square foot property in League City, Texas — fell behind due to an October 2019 fire that caused over $600,000 in damage and placed 42 units offline, according to Trepp.) Additionally, the rate of self-storage loans in special servicing, which has stayed below 1% in recent years, was at just 0.02% for September. (The special servicing rate was 10.48% for CMBS overall.) "The demand has increased due to the pandemic and its impacts," according to a recently published report by Trepp. "While the last six months have seen high overall CMBS delinquency rates, especially catastrophic for hotel and retail CMBS loans, self-storage CMBS loans have seen little impact." The universe of self-storage CMBS loans is small, representing just over 3% of the $500 billion-plus in outstanding private-label CMBS. But analysts say self-storage properties have a reputation as a safe-haven asset for CMBS investors, even during times of instability within the CRE industry. During the peak of the financial crisis, delinquency rates for self-storage properties peaked at 4.56% compared to the overall CMBS delinquency rate of 9.27%. Self-storage tends to be recession-proof by the consistent demand from customers dealing with major life events (divorce, moving or a death in the family) that occur regardless of macroeconomic conditions. The coronavirus outbreak itself has created more demand for self-storage spaces in a couple of major ways, said Yousuf Hafuda, a real estate equity analyst for Morningstar. Many single adults, particularly millennial professionals living in large cities have turned to self-storage units as they downsized or leave large cities to work remotely in markets with a lower cost of living, he said. The still-thriving single-family housing sector is also spurring more self-storage usage for transitional families moving into new digs. itsallgood - stock.adobe.com Units also become more popular with small-business owners who need to store work equipment or extra inventory, who see self-storage units as more cost-effective than leasing larger spaces, said Luke Elliott, an executive managing director at Cushman & Wakefield, who works with the firm's national self-storage advisory group. Companies such as cleaning services, retailers and restaurants often turn to self-storage, Elliott added. Over the last five years, the self-storage industry has been booming, with construction spending on new units soaring 582% between 2015 and January 2020, according to Trepp. What has made them strong CMBS assets involve high margins and relatively low debt levels. The average debt-to-service coverage ratio is 2.11x, per Trepp, with an average loan-to-value ratio of 62.9%. Hafuda said self-storage properties with annual revenues of about $39 billion produce higher net operating income margins (60% to 70%) than other real estate asset types that tend to have higher service-intensive needs than self-storage properties. Property ownership of self-storage units is stable and diverse, with 20% of the market controlled by the five largest operators organized as real estate investment trusts (Public Storage, Extra Space, CubeSmart, Life Storage and NSA). Many of the REITS went through an acquisition spree in recent years, but that has slowed due to economic uncertainty driven by the coronavirus pandemic. Shares in self-storage REITS have outperformed other sector REITS this year: for the period ended Sept. 30, 2020, self-storage REITs had a total return of 3.65%, according to data from the National Association of Real Estate Investment Trusts. All other REIT sectors saw negative returns, except infrastructure REITS, which had a return of 0.28%. Although 2020 construction starts are down in year-over-year comparisons due to COVID-19-related constraints on lending, the industry has seen rapid growth and expansion over the past five years. According to Trepp, construction spending soared 582% between 2015 and January 2020. That led to a record level of CMBS issuance of bonds backed by self-storage units last year, topping $3 billion compared to just $100 million in 2010. The market has taken a sharp fallback this year to just $322 million, however. "You might read one article saying self-storage is not living up to its hype, and another saying a negative analysis is just because of discordant notes," Hafuda said. "I think it all nets out." The construction slowdown has less to do with the current economy and more to do with the oversupply in many markets, said Elliott. "New builds are down because supply has increased in many markets creating oversaturation. "New builds were already decreasing pre COVID, but the constriction of construction lending has continued the trend."
unitedbrokersinc_m7cmpd
For the second consecutive quarter, Waterstone Financial posted record earnings, which were once again driven by the strong mortgage originations market. The company had third-quarter net income of $26.2 million, up from $20.9 million in the second quarter and $10.9 million in the third quarter of 2019. Its Waterstone Mortgage subsidiary contributed $20.1 million of the third quarter total, up from $16.8 million in the second quarter and $4.1 million one year ago.It was also a record quarter for originations at the company, with $1.3 billion in volume. Of that total, 64% came from purchases and 36% from refinancings, which bucks the industry trend. Across the industry, an estimated 48% of third-quarter mortgage originations were purchases and 52% were refinances, according to the Mortgage Bankers Association's analysis of the dollar volume of originations in the third quarter. In the second quarter, Waterstone originated $1.14 billion, while in the third quarter of 2019, it did $851.3 million. Its gross margin on loans sold was 5.44%, down one basis point from the second quarter. In the third quarter last year it was 4.3%. Waterstone Financial was able to reduce its loan loss provision on a quarter-to-quarter basis, to $1 million from $4.5 million in the second quarter. Most of the third-quarter provision was assigned to its WaterStone Bank unit, which had an increase of loans on its watch list. But the provision for the mortgage banking segment returned to more normal levels in the third quarter, at just $25,000. In the second quarter, because of the pandemic, the provision was $175,000, while in the third quarter of 2019, it was $70,000. Waterstone Mortgage had a third-quarter net interest loss of $58,000, which was an improvement over the second-quarter loss of $511,000 and third-quarter 2019 loss of $744,000. The unit's noninterest income grew to $73.1 million from $64.2 million in the second quarter and $23.6 million one year ago.
unitedbrokersinc_m7cmpd
The Consumer Financial Protection Bureau has wrapped up a series of enforcement actions regarding deceptive mortgage advertisements sent to military personnel and veterans, bringing in $4.4 million in penalties. All the cases involved companies that used direct mail to market their products. The investigation was started by the CFPB after the Department of Veterans Affairs expressed concern over potentially unlawful advertising. In the ninth and final case, Low VA Rates agreed to a $1.8 million fine, by far the largest financial penalty imposed against the lenders involved. Low VA Rates, along with the eight other companies accused, settled without admitting or denying any of the findings of fact or conclusions of law, according to the respective consent orders.Low VA Rates was accused by the CFPB of violations of the Truth in Lending Act, as well as the Consumer Financial Protection Act's prohibition against deceptive acts and practices, and the Mortgage Acts and Practices – Advertising Rule. The CFPB accused Low VA Rates of misrepresenting the annual percentage rate on advertised mortgages and for advertising credit terms that the Utah-based company was not actually offering to customers, among other issues. Some of the accusations made against Low VA Rates involved marketing materials for cash-out refinancings. In the past, Ginnie Mae, which guarantees mortgage-backed securities containing VA loans, has expressed concern over high prepayment speeds and cash-out refis of recently originated mortgages. According to the consent agreement, "numerous Low VA Rates mortgage advertisements advertised 'cash out' credit terms that Low VA Rates did not actually arrange or offer." One advertisement, for example, incorrectly claimed that the borrower could "take $20,000 cash-out for only $87.48 per month!" "In fact, obtaining any cash-out amount against the consumer's home equity was possible only if the consumer had an existing mortgage and refinanced the entire amount owed on that mortgage as part of a cash-out refinance mortgage, resulting in a total monthly payment larger than $87.48," the consent agreement said. Besides the fine, Low VA Rates, as well as the eight other companies, must designate an advertising compliance official who must review its marketing for conformity with the appropriate laws prior to the company using the materials. The CFPB announced the first two settlements in July, with Sovereign Lending Group for a fine of $460,000 and Prime Choice Funding for $645,000. The third case involved Go Direct Lenders, which settled for a $150,000 fine. The other settlements and fines included PHLoans, formerly Pacific Home Loans, for $260,000; Hypotec for $50,000; Service 1st Mortgage for $230,000; Accelerate Mortgage for $225,000; and ClearPath Lending for $625,000. These fines are in-line with some past CFPB penalties for deceptive advertising. Back in April 2015, RMK Financial paid a $250,000 fine for sending out marketing materials with the VA and Federal Housing Administration logos. Earlier that year, Flagship Financial Group agreed to pay $225,000 while American Preferred Lending settled for $85,000.
What Our Clients Say
Ability proceeds from a fusion of skills, knowledge, understanding and imagination, consolidated by experience.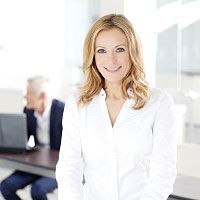 Beauty is when you can appreciate yourself. When you love yourself, that's when you're most beautiful.